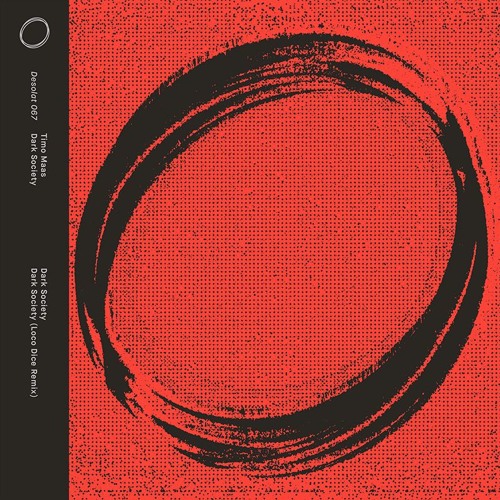 This release on Desolat brings together two titanic techno talents with Timo Maas serving up a new tune and label boss Loco Dice remixing it. Over the course of three decades, Timo Maas has established himself as a global techno giant. He has done everything from crossover hits to underground anthems, runs his own Rockets & Ponies label, has long been associated with essential clubs like DC10 and played just about every major dance event in the world. His endless drive, passion and enthusiasm always results in fascinating, story-telling tracks and that is the case again here.
Maas' standout effort is 'Dark Society', a menacing techno roller with freaky synths and unsettling little details that really take you on a trip. The cinematic style of the track sucks you in and as the tension builds, the floor is sure to be in raptures. This is another characterful, interesting production from one of the biggest names in the game.
Remixing this one is Loco Dice, the man behind his own unique brand of chunky house and techno who has steered Desolat to the top of the pile. A mainstay of the world's best clubs and festivals, he is truly as innovative as he has always been. His fantastic version of 'Dark Society' is wild and unhinged, with free-roaming synth lines whipping about as the percolating drums build the pressure. It's a big tune that is destined to make a big impact.
As expected when two such pivotal figures come together, this is a fantastic package.